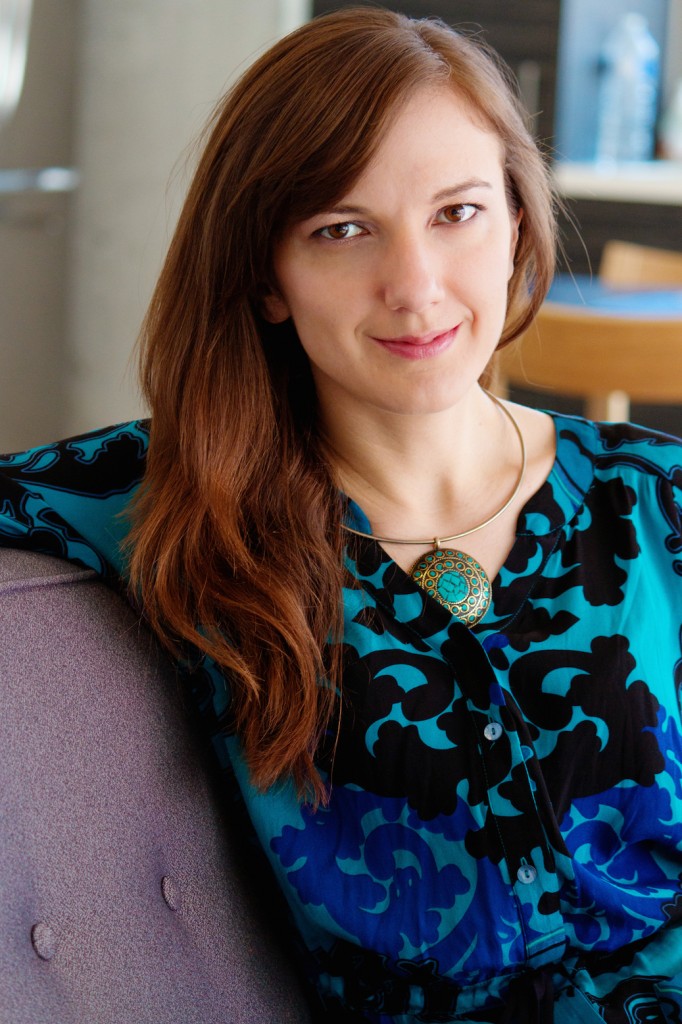 Hi, I am Natalia Shpek, a beauty, style and lifestyle consultant based in London, one of my favourite cities and the one from which I explore the world.
Now, before I tell you a little about me I've got a few questions for you…
Do you find it difficult to connect with what style and beauty represent today because of the rigid beauty standards we are bombarded with?
Are you tired of needing to "fit in"?
Do you believe how we feel is more important that how we look to others?
This is exactly how I felt about style and beauty.
Even though I have had a love for style and beauty since I was a little girl – I refused to leave the house when I was 4 if the colours in my outfit didn't work together – I have long resisted stepping fully into style as a career. The prescriptiveness of the fashion industry, the need to fit in and look a certain way, the rigid beauty standards were the values I could not connect with.
I greatly appreciated the role of style in my life but resisted my calling to offer style as a tool to connect to self and a form of self-expression to others until I discovered the power of style and beauty when they are combined with spiritual values.
Today, I work as a beauty, style and lifestyle consultant and my mission is to help women like you to embrace and celebrate who they are at every stage of their life, to feel beautiful, radiant and confident so they can live their version of beautiful life. Style is a great tool on this journey. 
If a woman feels beautiful, she is beautiful, regardless of whether she fits in with the "standards".  You can learn more about my styling philosophy and what makes me different from a traditional image consultant here.
My story
I believe I was born to see beauty in the world and inspire others to see it. As a little girl, I showed interest in style and clothes from a very young age. I loved nothing more than making clothes for my dolls from whatever pieces of fabric I could find. My mother was my first major style influence. I loved watching her dress up for dinners or parties. I used to sneak into her room and play with her make up and try on her clothes. I could not wait to grow up so I could wear those beautiful clothes too.
An interest in style at a young age does not automatically equate to a great sense of style. I have gone through my fair share of experimenting and poor style choices. But this persistent interest in style and beauty helped me to cultivate a sense of style (always a work in progress) later in life with a bit of help from other women and fashion magazines. This is why I believe that any woman can develop a great sense of style if she chooses to.
Coming from Ukraine, a country where a woman's beauty has always been cherished and appreciated, it was somewhat of a surprise to me to discover that in Western Europe, where I've now lived for almost half of my life, many women were trying to blend in so they would not stand out.
At first, this attitude did not affect me much. When I was living in Belgium as a teenager and a student, I felt such freedom to express who I was through my style. I spent my free time exploring areas of Brussels, discovering new boutiques, getting to know local designers. Creating new looks with unique pieces from boutiques I'd discovered became one of my biggest passions. I used to know practically all top style addresses in Brussels and frequently visited Antwerp, the fashion capital of Belgium and avant-garde fashion, and Paris for a day or weekend trips.
When I moved to London in my early 20s, I knew I found the city I wanted to settle in. My dream was to work in fashion, but having briefly discovered the realities of the fashion industry, I felt disappointed. The very competitive environment with its focus on appearances and on the external did not give me the fulfilment I was craving. I gave up my desire to work in fashion and chose a career in public affairs and communications consulting, which offered many more opportunities for me.
I started buying suits and clothes that made me look grown up, serious and ambitious, choosing to hide my creative side.
Throughout my 20s, I was working hard, playing hard and travelling the world in between as much as I could with my 25 day per year holiday allowance. Although my life may have looked perfectly wonderful to an outsider, I was living according to someone else's standards, feeling like I never quite fully lived up to them. One day I woke up and realised my corporate personal style and my lifestyle no longer suited me, nor did it expressed who I am. I was ignoring the subtle signs for a few years, and my body was now giving me strong messages that I was out of alignment. Burnt out and suffering from digestive and thyroid disorders, I had to refocus on taking care of my well-being.
This was a blessing in disguise. I started a journey of healing my body and connecting to myself and expressing more of who I am in my life. My external lifestyle and environment as well as my style slowly began to change.
During a time when I could not see clearly what I wanted in life, my style, my clothes and my external lifestyle guided me towards my true desires. I discovered that beauty and style have a deep spiritual purpose. Through seeing ourselves and what's around us with more clarity, we are awakened to our truth and what it is we truly desire from life.
By dressing as the woman I knew I was, not that woman I had to pretend to be, I was able to experience greater clarity in life, during the period when I felt very confused about what I actually wanted from life. By focusing on what made me feel good in my external environment and in my style, I was able to see a tangible change in my life. They were subtle changes, like connecting with the woman I saw in the mirror by wearing clothes that expressed the real me or choosing to spend my lunch breaks in a park or a beautiful cafe instead of my desk.
And those subtle changes gave me the energy and power to go on later to make big changes in my life, like changing my career, which involved leaving a successful PR consulting career, training as an image consultant and learning about coaching to embark on an exciting and somewhat scary entrepreneurial journey.
Today, as I look around me, I am able to say I am in love with my life. It is far from being perfect and has its own challenges, but I feel so much more fulfilled. Living in my favourite area of London with the man I love, working for myself in a way that inspires and fulfils me, expressing my creativity, following my desires, travelling the world – this is my signature life.
I no longer hide the woman that I am, my quirks and my inner depth. My style in clothes and in life reflects the real me. Yes, it is constantly changing and evolving. One thing remains constant – my commitment to experiencing the most joy, happiness, fulfilment, beauty and pleasure I am capable of. And this requires connection to my truth, internally and externally.
So that's now how I help other women – by helping them connect to their inner desires, strengths and depths, and help them translate that into their signature style and lifestyle. Take a look at how we can do that together over here.